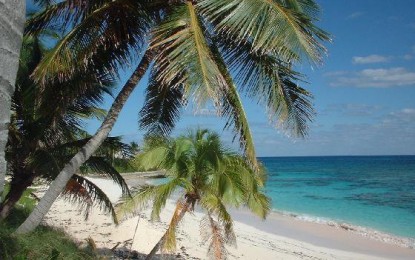 TACLOBAN CITY – Matarinao Bay in Eastern Samar province has been cleared of red tide, making the seawaters of the Eastern Visayas region completely free of the toxic organism, the Bureau of Fisheries and Aquatic Resources (BFAR) said in its advisory issued on Thursday.
The BFAR said negative results for paralytic shellfish poisoning were obtained during three consecutive weeks of sampling in Eastern Samar. Red tide recurred in Matarinao Bay on May 29 this year.
"The public is hereby informed that shellfish samples harvested from Matarinao Bay in Samar are now safe for human consumption. Likewise, gathering or harvesting and marketing of shellfish from the above-mentioned area are now permitted," the BFAR regional office said in a statement.
The bay covers the coastal waters of General MacArthur, Hernani, Quinapondan and Salcedo in Eastern Samar province.
Under Shellfish Bulletin No. 19, all bays in Eastern Visayas are now red tide-free based on the latest sampling of BFAR.
Although the shellfish ban has been lifted in all areas in the region, the monitoring will continue to check the possible recurrence.
Included in regular water sample checks are the coastal waters of Daram, and Zumarraga, Cambatutay, Irong-irong, Maqueda, and Villareal Bays in Samar; coastal waters of Guiuan; San Pedro Bay in Samar; coastal waters of Leyte, Calubian, Ormoc, Sogod, Carigara Bay, and Cancabato Bay, Tacloban City in Leyte; and coastal waters of Biliran Island.
These areas had a history of red tide recurrence in the past years.
BFAR has been regularly analyzing water samples through its regional laboratory to ensure that shellfish gathered from these areas are safe for human consumption.
If seawater turns positive for red tide, they gather and send meat to their national laboratory for thorough analysis.
Red tide is a term used to describe a phenomenon where the water is discolored by high algal biomass or the concentration of algae. (PNA)