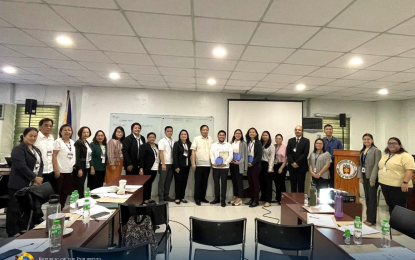 MANILA – The Public-Private Partnership (PPP) Center and the Commission on Audit (COA) have wrapped up a four-day workshop on Thursday, marking the start of an audit program specifically designed on the six-chapter draft PPP Audit Manual.
Jeffrey Manalo, deputy executive director of the PPP Center, said the initiative reflects both institutions' strong commitment to improving COA auditors' skills in evaluating PPP projects.
"COA's auditing of PPP projects is vital. As guardians of public trust, COA must rigorously audit PPP projects to ensure they follow rules, are transparent, accountable, and use resources efficiently for the country's benefit," he said in a news release on Friday.
During the workshop, participants delved into sessions designed to enhance their ability to identify and assess audit risks at each stage of the PPP process.
"I'm pleased COA now has a manual for our auditors to review significant projects involving government and private groups through PPPs. This manual will guide our auditors in their work," COA Commissioner Roland Cafe Pondoc said.
The workshop, enriched by insights from Mr. Prakash Rao of the Asian Development Bank, highlights the cooperative vision of both the PPP Center and COA.
Combining the expertise, shared vision, and effective tools of both the PPP Center and COA promises a positive future for PPP project audits in the Philippines. (PR)