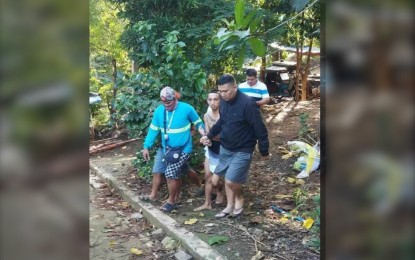 MANILA – An investigation body has been formed to "determine the ultimate facts" surrounding the escape of New Bilibid Prison (NBP) detainee Michael Cataroja and who should be held responsible for it.
In a statement Friday, Bureau of Corrections (BuCor)Director General Gregorio Catapang Jr. said lawyer Ferdinand Balduman, the acting chief of the agency's Intelligence and Investigation Division, was designated to coordinate the inquiry and ensure that "all angles surrounding the escape of Cataroja will be investigated by the Board of Inquiry so as not to leave any stone unturned.
Cataroja went missing on July 15 and was even thought to be dead after bones were discovered in a septic tank inside the NBP compound in Muntinlupa City.
Further forensics tests showed the bones were actually of a chicken leg.
On Thursday, BuCor announced that Cataroja was captured by the Angono police at his residence in Sitio Minahan Bato, Barangay San Isidro after receiving a tip from a concerned citizen.
Cataroja underwent inquest proceedings before the Rizal Prosecutors' Office on Friday before he was turned over to the BuCor
Angono police chief Maj. Lauro Moratillo told Radyo 630 that as per Caratoja's account, he faked a gate stamp pass, mingled with other inmates' visitors and casually walked out of the NBP compound.

Cataroja, 25, has already served four years of a 10-year sentence for violation of the anti-fencing law. He also has pending car theft cases. (PNA)