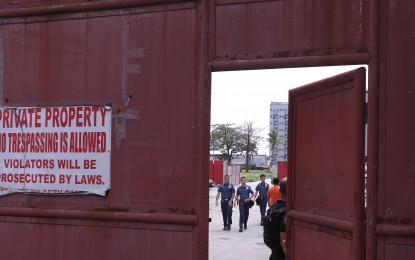 MANILA – A lawmaker on Friday said the Anti-Money Laundering Council (AMLC) should be among the agencies involved in investigating the operations of licensed and unlicensed Philippine Offshore Gaming Operators (POGOs) and other online gaming gambling schemes.
In a statement, Manila Rep. Joel Chua said AMLC expertise and mandates would strengthen the cybercrime investigations, as well as the forensic and monitoring audits.
"AMLC would also learn much from how offshore and online games are done. That knowledge and understanding would be useful in detecting suspicious transactions that could be part of money laundering, large-scale estafa, scams, and other criminal activities," Chua said.
Chua warned that if these criminal syndicates are using artificial intelligence (AI) software to evade the country's anti-money laundering and cybercrime laws, then the PHP500,000 threshold for banking transactions and PHP5 million threshold for single casino transactions may not be enough.
He said AI technology could enable criminals to evade detection by not just staying under the legal thresholds, but also by breaking up the amounts to make it appear there is no suspicious pattern of activity.
"Criminal transactions through online payments and transfers happen within seconds and minutes—more than enough time for criminals to move millions of pesos, dollars, and other currencies in amounts just under the reportable covered transactions threshold in our anti-money laundering law, which is at PHP500,000 minimum in one banking day and PHP5 million for casino cash transactions. What about online casinos, which POGOs and mobile gambling are essentially?," he said.
"Using a combo of AI and other technologies, scammers and money launderers could be able to easily evade the safeguards and monitoring of banks, e-payment apps, and the AMLC," he added.
He cited various reports with interviews of law enforcers that cybercriminals adapt to cybercrime laws by changing their modus operandi and having layers of backups so their illegal operations continue.
"Scammers who steal the hard-earned money of retirees, OFWs, entrepreneurs, and even ordinary employees also seem to be using the same techniques of online scammers because the millions of money they steal simply vanish or stashed away out of the reach of the hundreds of people they fooled," he said.
He said the AMLC should have the flexibility to adjust the thresholds and also set shorter reporting deadlines so they can be at least at pace with or faster than the criminals.
"If they have proposed amendments to their charter along these lines, I am open to possibly authoring the needed bill," he said.
Senator Sherwin Gatchalian earlier said criminal activities involving POGOs are likely to worsen if the POGO industry is allowed to continue operating in the country.
The POGO-related crimes include human trafficking, forcible abduction, homicide, illegal detention, kidnap-for-ransom, theft, robbery-extortion, serious physical injuries, swindling, and grave coercion, among others, he noted. (PNA)