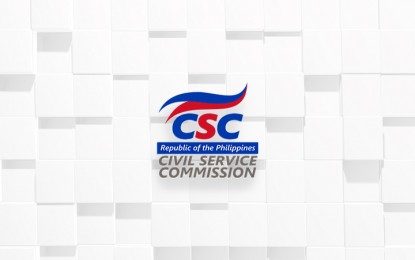 MANILA – The Civil Service Commission (CSC) is inviting government officials, employees and their family members to join the nationwide fun run and tree-planting event on Sept. 17 to celebrate the 123rd Philippine Civil Service Anniversary.
In partnership with the Department of Environment and Natural Resources and its attached agencies, the simultaneous plant-run events nationwide aim to raise funds for the "Pamanang Lingkod Bayani," a program that honors government workers who died in the line of duty through the provision of one-time financial assistance and scholarship opportunities for their family members.
"We are inviting our 1.8 million civil servants to participate in this fun, exciting and meaningful event. Aside from encouraging an active lifestyle and promoting environmental conservation, proceeds from this activity will also provide financial aid for the families of our fallen heroes, our exemplary public servants," CSC chairperson Karlo Nograles said in a statement.
In Calabarzon, the plant-run events will be held in Yes City, Tanay, Rizal; in Barangay Can-asujan, Carcar City, Cebu for Western Visayas; and along Davao City Coastal Road, Matina Aplaya Segment in Davao City for the Davao Region.
Other CSC regional offices will identify specific locations for participantsThe registration until Sept. 8 is open to all government officials, employees and their family members who are at least 18 years of age at the time of registration.
The registration fee is PHP550.
Interested participants may register through the official registration links provided to their respective agency's Human Resource Management Office.
Group participants may download the group registration form at https://tinyurl.com/2023PCSAPLANT-RUNREGISTRATION.
For more details, contact CSC Regional Office at (02) 7508-0377 or email [email protected]. (PNA)