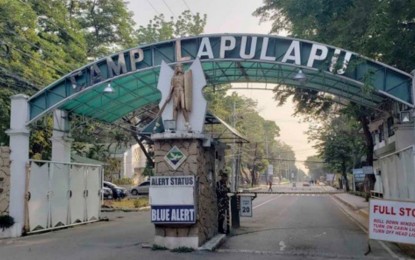 CEBU CITY – The commander of the Visayas Command (Viscom) on Monday appealed to voters in the upcoming Barangay and Sangguniang Kabataan Elections (BSKE) to opt for village leaders who do not promote violence and fear in the community.
"The opportunity to make a difference and live a prosperous life in the years to come lies in the (voters') hands. They should choose leaders who are advocates of peace, unity, and development and not those who propagate violence and sow terror and fear, especially those who have links with the CPP-NPA," Lt. Gen. Benedict Arevalo said in a statement as they are now in the final phase of preparation for the BSKE on Oct. 30.
The planning and preparations for the upcoming polls began in March this year, he said, adding that the military conducted threat assessment and validation in relation to the political exercise.
Viscom has already made recommendations to the Commission on Elections (Comelec) for the watchlist areas and security deployment, Arevalo said.
"Even our internal security operations have been intensified to prevent private armed groups and the Communist Party of the Philippines-New People's Army from sowing terror and fear," he said.
Lt. Col. Israel Galorio, Viscom's public information officer, said the soldiers who will be deployed on election day conducted a simulation exercise at a mall here on Saturday.
Supervised by the Comelec and joined by the soldiers from the 53rd Engineer Brigade and Joint Task Group Cebu, the activity simulated the security deployment with personnel from the Police Security and Protection Group, City Police Office and Philippine Coast Guard.
"The electorate is assured of Viscom's continuous preparations to ensure uninterrupted flow of communication and coordination among agencies to synchronicity and coordination for the peaceful and orderly barangay and SK elections," Galorio told the Philippine News Agency. (PNA)