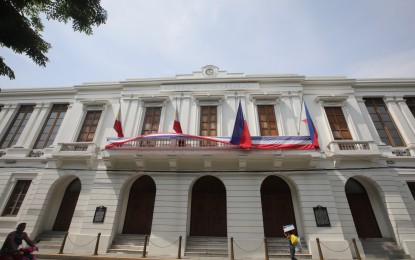 MANILA – The Bureau of the Treasury (BTr) on Tuesday fully awarded bids for Treasury bills (T-bills).
The 91-, 182- and 364-day T-bills fetched average rates of 5.671 percent, 5.986 percent and 6.334 percent, respectively.
The auction was 2.9 times oversubscribed with total bids amounting to PHP43 billion.
The BTr raised the full program of PHP15 billion for the auction.
In a comment, Rizal Commercial Banking Corp. chief economist Michael Ricafort said T-bill auction yields were mostly higher week on week.
"Mostly higher T-bill auction yields after new highs in nearly 16 years for the benchmark US Treasury yield, (which is) now at 4.34 percent," Ricafort said.
"(This is) also after signals of hawkish pause from local monetary officials, or readiness to hike rates, if needed, as well as signals of no cut on banks' RRR (reserve requirement ratio) for now," he added.
Ricafort said offsetting positive factors include the peso exchange rate versus the US dollar and the global crude oil prices. (PNA)