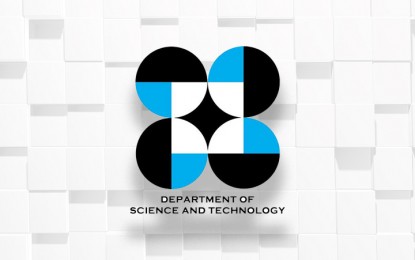 MALASIQUI, Pangasinan – Two micro, small, and medium enterprises (MSMEs) in Pangasinan and eight from La Union provinces have received PHP3.7 million under the Small Enterprise Technology Upgrading Program (SETUP) of the Department of Science and Technology (DOST) that they utilized to buy equipment for the upgrade of their business production.
In an interview on Wednesday, Ilocos Region SETUP coordinator Adeliza Florendo said the MSMEs chose the supplier and specifications of the equipment awarded to them according to the approved proposal of the DOST regional office.
"The MSMEs are in manufacturing and processing including food processing, furniture and fixture, gifts' decors and handicraft, metal and engineering sector, and agri-aqua sector among others covered by the program," she said.
The MSMEs in Pangasinan are Mimi's Cacao Processing in Mangaldan town which has received PHP449,000 for the tablea processor and Tees Digital Arts and Prints, a souvenir items and signage maker in Laoac has received PHP266,560 for the purchase of its equipment.
In La Union, Dr. Ronald Alwit Farm in Bauang town has received PHP360,000 for a feed mill mixer and a hammer mill for its livestock feed production while B Amigo's Wood Crafts Manufacturing in Bagulin town was awarded PHP329,000 for its essential woodworking equipment, including a jointer, a Mortiser, a Tenoner, a band saw, and an air compressor for its production of crafted wooden products.
Mae Wood Crafts Manufacturing in Balaoan, La Union has received PHP497,200 for the procurement of a three-in-one machine and a band saw for its woodwork designs; IDA Wood Crafts Manufacturing in Bagulin town was granted PHP148,300 for a jointer and a Tenoner machine also for woodworks; Calica's Fruit Products in San Fernando City got PHP205,000 for a pneumatic filling machine and a semi-automatic cup sealing machine for their fruit product packaging process;
4J Padilla-Gale Ricemill in Tubao town received PHP600,000 for a set of compact rice milling machines for its rice processing; Coloma Wood Works in Bangar town was awarded PHP385,000 for a three-in-one machine, a Jointer, and a Mortiser for their woodworks; and Ayaoan Lumpia Wrapper Manufacturing has received PHP545,520 for the procurement of a lumpia wrapper making machine, a stainless steel table, and a stainless steel cabinet for their lumpia wrapper production equipment.
Florendo said the MSMEs will pay the amount of the equipment they obtained in three to five years depending on the memorandum of agreement (MOA) signed between them and the DOST without any interest and collateral.
Under the MOA, the recipient firms are expected to use the funds to acquire technology interventions relevant to their specific industries, and these technological interventions are intended to provide the firms with the tools and equipment necessary to enhance their operations, enabling them to meet the challenges of a competitive market.
"Nagre-request sila for support so they visited sa office and nalalaman nila programs through other MSMEs (They requested support and they visited the office and they also learn of the programs through other MSMEs," she said.
She advised the other MSMEs who would like to avail of the SETUP to bring a request letter to their respective Provincial Science and Technology Office (PSTO) and the PSTO will visit the area to conduct a technology needs assessment.
"The firm will be assessed by observing their production and processing, and from there, their needs will be determined as well as the intervention they needed," she added.
The SETUP Fund is provided by the DOST Ilocos regional office to support local enterprises in adopting technological advancements to improve their business operations with the main goal of enhancing productivity, production efficiency, and overall income of these MSMEs.
Jennifer C. Fernandez, Science Research Specialist II of PSTO-Pangasinan, in a recent statement, emphasized the importance of fulfilling the responsibilities and obligations outlined in the MOA. (PNA)