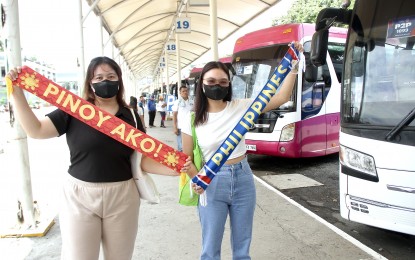 MANILA – As the Philippines opened its doors to welcome basketball teams and fans from around the globe, the Philippines, renowned for its passion for the sport, will shine brightly as it showcases not only its organizational prowess but also its culture in co-hosting a world event.
Speaker Ferdinand Martin Romualdez on Friday extended his best wishes for the country to succeed in co-hosting the FIBA World Cup 2023 alongside Jakarta, Indonesia and Okinawa, Japan.
The opening ceremonies and the Angola-Italy and Philippines-Dominican Republic matches are scheduled at the Philippine Arena in Bocaue, Bulacan.
Utah Jazz's Jordan Clarkson will lead the Philippine team while Minnesota Timberwolves' Karl-Anthony Towns banners the Dominican Republic.
The Mall of Asia Arena in Pasay City will host the Mexico-Montenegro and Egypt-Lithuania tussles.
"It is a moment of pride that Manila will be at the epicenter of this grand tournament, hosting the medal rounds and offering a stage for basketball giants from all over the globe," he said in a statement.
"We have eagerly awaited this opportunity for years, and now the time has come for us to share our enthusiasm with the world. We are not just hosting a sporting event; we are inviting all to experience a piece of our culture, our joy, our unity, and our pride," he added, as he joined all Filipinos in extending support and best wishes to the Philippines.
The Speaker also expressed the same gratitude and best wishes to all the participating teams in the global tournament, especially Gilas Pilipinas.
"To the teams gracing our courts, thank you for being an integral part of this historic event. Whether you are competing in your initial rounds in Manila, Jakarta, or Okinawa, rest assured that the energy, spirit, and passion for the game resonate just as strongly across all venues," Romualdez said.
He also expressed hope that this sporting spectacle would be a unique opportunity to foster friendships that transcend borders among nations.
"Let us come together to celebrate the spirit of camaraderie, competition, and basketball. Here's to creating unforgettable memories, witnessing extraordinary plays, and forging new friendships!" Romualdez said. (PNA)