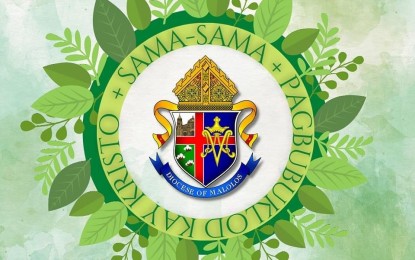 MANILA – Officers and members of any church organization should leave their positions if they intend to run in the coming Barangay and Sangguniang Kabataan Elections (BSKE).
Bishop Dennis Villarojo said Saturday that this is included in the guidelines issued by the Diocese of Malolos to the faithful, particularly to those who are planning to run in the Oct. 30 polls.
"All incumbent officers and members of different church organizations who wish to be elected as public officials should file a leave of absence addressed to their respective parish priests," Villarojo said.
"In failure to do so, they will be automatically resigned from their posts effective upon their filing of certificates of candidacy," the Catholic prelate added.
Although the Church does not oppose lay people to participate in politics, he said that this may cause "confusion when it comes to exercising power both in the church and in public office."
"In this regard, we wish to guard our faithful against possible accusations of using the church for partisan exercise," he said.
On the other hand, Villarojo noted that individuals who lose in the election may resume their service in the Church, but are still subject to the approval of the parish priest.
The Malolos diocese also discouraged the use of any church facilities and affiliations during the campaign, including the wearing of church organization shirts.
"We hope that our brothers and sisters who seek to be elected as public officials will bring with them the values of Christ in this wonderful venture, prioritizing the common good, justice, peace, with a love of preference for the poor and in the spirit of Christian service," the Malolos prelate said.
The Commission on Elections has set the schedule of the filing of Certificate of Candidacy for the 2023 BSKE from Aug. 28 to Sept. 2. (PNA)
logo of Malolos Diocese