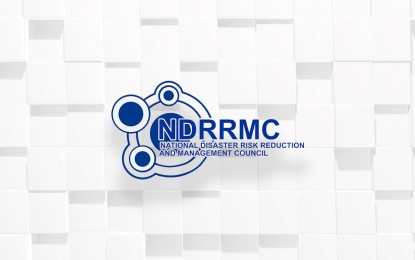 MANILA – The number of families affected by bad weather due to Typhoon Goring has climbed to 19,370, the National Disaster Risk Reduction and Management Council (NDRRMC) reported on Tuesday.
This is equivalent to 63,565 persons residing in 333 barangays in Ilocos Region, Cagayan Valley, Central Luzon, Calabarzon, Mimaropa, Western Visayas and the Cordillera Administrative Region (CAR).
Of this number, 4,049 families or 14,856 persons are being served in 154 evacuation centers while another 2,628 families or 10,116 individuals are being aided outside.
The NDRRMC has yet to receive reports of any casualties as of this time.
The Office of Civil Defense (OCD) earlier said the affected families are those displaced and those not needing transfer or removal from their residence.
The OCD also said it is continuing to coordinate response operations with its regional counterparts and other government agencies to ensure assistance in typhoon-affected areas.
"Together with other government agencies and uniformed services, we continue to ensure that everything needed for response operations is in place. On the part of OCD, as the executive arm of the NDRRMC, we continue to monitor the situation and coordinate response operations. We have activated the emergency preparedness and response or the EPR protocols in various regions. These are prescribed measures that need to be taken in the areas. Also, the NDRRMC's response clusters, led by different agencies, were activated," OCD administrator and NDRRMC executive director Ariel Nepomuceno said in a statement Monday night.
The government has established 11 response clusters to ensure a systematic response to the effects of disasters.
These are search, rescue and retrieval; health; internally displaced population; camp coordination and camp management; food and non-food items; logistics; law and order; emergency telecommunications; education; Philippine international humanitarian assistance and management of the dead and missing.
9 road sections closed
The Department of Public Works and Highways (DPWH), meanwhile, reported that nine national road sections are currently impassable in four regions due to the effects of Typhoon Goring.
These include four road sections in the Cordillera Region, one in Ilocos Region and two each in Cagayan Valley and Western Visayas, according to the report of the DPWH-Bureau of Maintenance as of Tuesday noon.
The road sections are as follows:
Cordillera – Claveria-Calanasan-Kabugao Road in Brgy. Ferdinand, Calanasan (Bayag), Apayao due to landslide; Cong. Andres Acop Colasan Road, Sebang, Buguias, Benguet due to rock or slope collapse; Dantay Sagada Road, Brgy. Antadao, Sagada, Mt.Province due to roadcut/collapsed pavement and Baguio-Bontoc Road, Brgy. Sinto, Bauko, Mt. Province due to roadcut/collapsed pavement, rock/slope collapse;
Ilocos Region – Roxas Bridge, Vigan-San Vicente Road, Ilocos Sur due to scoured bridge abutment.
Cagayan Valley – Cabagan-Sta. Maria Road, Cabagan-Sta. Maria Overflow Bridge, Sta. Maria - Cabagan, Isabela to high water elevation; and Gadu-Carilucud-Nabbotuan-Palao-Macutay Road, Carilucud Detour Bridge, Solana, Cagayan due to washed out detour road;
Western Visayas – Iloilo-Antique Road, Paliwan Bridge, Brgy. Cubay North Bugasong, Brgy. Lugta, Laua-an, Antique due to flooding/high water elevation; and Iloilo-Antique Road, Brgy. Quianan, San Joaquin, Iloilo due to landslide and mudflow.
Meanwhile, two roads in Regions 1 and 4-A (Calabarzon) have limited access.
These are the Bantay-Vigan Road, Vigan Bridge 1 and 2 in Brgy. 1, Vigan City, Ilocos Sur due to damaged abutment protection and bridge approach; and the Nasugbu-Lian-Calatagan Road in Brgy. Puting Kahoy, Lian, Batangas due to scoured shoulder and road cut/collapsed pavement.
The DPWH advised motorists to take alternative routes while clearing operations are ongoing.
Agricultural impact
Meanwhile, the Department of Agriculture (DA) said some 2 million hectares of land with standing crops may be affected by Goring in nine regions.
Based on Bulletin No. 2 issued on Tuesday afternoon, the agency said these are located in the Cordillera Administrative Region (CAR), Region I (Ilocos Norte), 2 (Cagayan Valley), 3 (Central Luzon), 4 (Calabarzon), 5 (Bicol), 6 (Western Visayas), 7 (Central Visayas) and 8 (Eastern Visayas).
"To date, the area of standing crops that may be affected by TY "GORING" totals to 2,150,881 hectares with 1,602,482 hectares for rice and 548,399 hectares for corn," it said.
The DA added it is currently undertaking the activation of DA Regional Disaster Risk Reduction Management (DRRM) Operations Centers; providing advisories to farmers and fisherfolk to be affected by the typhoon; and submission of situation reports, particularly on agricultural areas, from the DA Regional Field Offices.
The DA also conducts a positioning of seeds for rice and corn, drugs and biologics for livestock and poultry in safe storage facilities ready for distribution to affected farmers.
It is closely coordinating with the Department of Science and Technology-Philippine Atmospheric, Geophysical and Astronomical Services Administration (DOST-PAGASA) regarding the monitoring of Goring, and with other national and regional DRRM-related offices, as well as local government unit (LGU) counterparts, in monitoring the possible impacts of the typhoon.
On the other hand, the DA advised the public to contact the Bureau of Animal Industry (BAI) Animal Health and Welfare Division (BAI-AHWD) through landline (02) 8528-2240 or mobile number 09282005119 for more information and guidance concerning animals.
As for fisheries concerns, they may contact the BFAR Information and Fisherfolk Coordination Unit (BFAR-IFCU) through landline (02) 8539-5683 or mobile number 09606042181. (with Ferdinand Patinio/PNA)