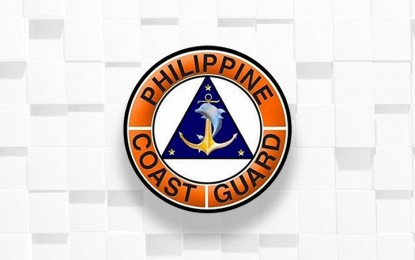 BUTUAN CITY – The Coast Guard Station in Surigao del Norte (CGS-SDN) on Tuesday morining temporarily suspended sea travels to Dinagat Islands of vessels with 150 gross tonnages and below.
The suspension is based on the gale warning issued by the Philippine Atmospheric Geophysical and Astronomical Service Administration (PAGASA) as of 5 a.m. Tuesday.
"The suspension order covers sea vessels which are plying the route from the western coast of Surigao del Norte to the Dinagat Islands province," the CGS-SDN notice said.
Strong to gale force winds resulting in rough seas with waves measuring from 2.8 to 4.5 meters in height are also expected in the area due to the bad weather conditions caused by Typhoon Goring and the southwest monsoon.
Likewise, CGS-SDN warned sea vessels allowed to sail to take precautionary measures and be extra vigilant in monitoring the current weather disturbance.
Vessel owners intending to take shelter were advised to manifest their intentions through written requests to the CGS-SDN.
Residents along the western coasts of Surigao del Norte and Dinagat Islands were similarly advised to watch closely the prevailing sea conditions.
Fisherfolk in the area are particularly warned not to venture into fishing due to the dangers brought by the weather disturbance.
Goring is forecast to follow a mainly northwestward or west northwestward path across the Luzon Strait from today until it exits the Philippine Area of Responsibility Wednesday evening or Thursday morning as of the 2 p.m. weather bulletin. (PNA)