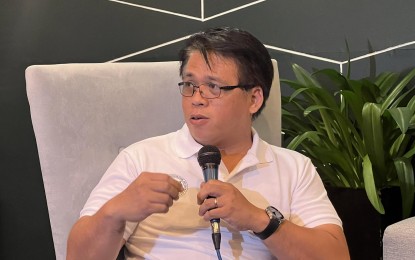 DAVAO CITY – The "King of Fruits" will take centerstage as a farmers' group here will hold the first Philippine Asia Durian Summit at SMX Convention Center on Oct. 25 to 27.
In a press briefing on Tuesday, Emmanuel Belviz, president of the Durian Industry Association of Davao City, said the durian industry in the Philippines is booming and other countries are anticipating the Philippines' entry into the world market.
"Our colleagues in Malaysia, Thailand, and others have seen the Philippine durian's potential.
They don't see us as a competitor but more of a collaborator and they are willing to collaborate with us," he said.
Since the country is exporting durian to China, Belviz said they have invited notable speakers and experts. Around 1,500 participants are expected.
"There are participants who already confirmed from Malaysia, Indonesia, and Cambodia. We hope to get good inputs and practices from them so that it can boost our durian industry," he said.
The summit, according to Belviz, will have two events comprising trade and exhibit, and the plenary.
Around 120 exhibitors are set to showcase their products and services.
Belviz said international durian experts can teach Filipino farmers about good agricultural practices (GAP), noting that the "majority of our durian farmers are backyard farmers."
"Since we entered the China market, they should know that China is keen on checking if the farm is professionalized and has undergone GAP," he said.
Last April, the country began to export durian to China at 18 metric tons (MT).
To date, Belviz said around 900 MT have been exported to China.
However, he said it is still far from the commitment of President Ferdinand R. Marcos Jr. to provide 50,000 MT to the Chinese market. China has opened a huge market with the Puyat, D-101, Cob, and Duyaya varieties. (PNA)