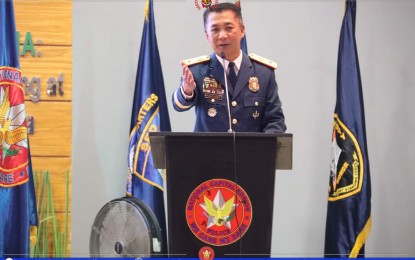 MANILA – The National Capital Region Police Office (NCRPO) on Thursday said it has formed a team to look into the lapses in handling the road rage case of dismissed police officer Wilfredo Gonzales.
"I created a probe team...that will look into the lapses he may have committed, the district director of QCPD, including the lapses of investigators in Galas police station, including the chief of police of Galas, from August 8 until that day on August 27," NCRPO chief Brig. Gen. Jose Melencio Nartatez said in a television interview.
He said the PNP national headquarters has given a green light to the conduct investigation on the lapses committed by then-QCPD chief Nicolas Torre III and his men.
Nartatez said Gonzales should have been arrested by the police shortly after he hit and pulled a gun on a cyclist during the altercation near Welcome Rotonda in Quezon City last Aug. 8.
Gonzales and the cyclist were invited to the QCPD's Galas police station after the confrontation and reached an amicable settlement.
A video of the incident went viral on social media over the weekend.
"If only the concerned police station investigated it properly, the person of Wilfredo Gonzales should have been arrested," Nartatez said.
"Brandishing a firearm on an unarmed civilian in a traffic altercation or during the incident is already a clear violation of the law," he added.
Nartatez also wondered why QCPD investigators allowed Gonzales and his victim to settle the case without a thorough investigation.
He said the incident was not reported to Torre and to him by the Galas police station.
"That's one of the lapses and there are more," said Nartatez, adding he only learned of the confrontation when the video of the incident went viral.
Nartatez also questioned the action of Torre in presenting Gonzales during a press conference last Aug. 27.
"What's worse is they had a press conference and made it appear they were clearing him, that there was a settlement (between Gonzales and the cyclist), in the absence of the aggrieved party," he said.
Torre submitted his resignation to higher authorities on Wednesday to give way to an impartial investigation against Gonzales. (PNA)