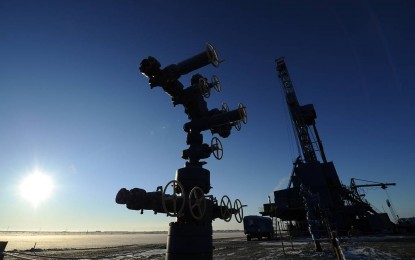 MOSCOW – Brent crude oil futures contract for November 2023 delivery rose above USD87 per barrel on London's ICE, the first time since August 11, 2023, trading data show.
As of 4:26 a.m. Moscow time on Friday, the price of Brent rose by 0.21 percent to USD87 per barrel.
By 4:41 a.m. Moscow time, Brent oil traded at USD86.92 per barrel.
At the same time, futures for WTI (West Texas Intermediate) crude oil for October delivery rose by 2.45 percent to USD83.71 per barrel. (TASS)