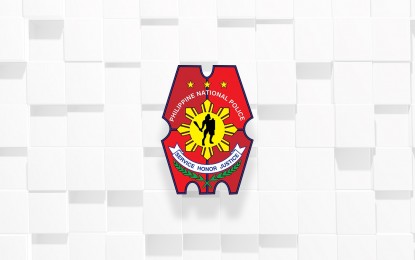 MANILA – The Philippine National Police (PNP) on Monday said it would continue demanding for the return of the separation pay received by dismissed police officer Wilfredo Gonzales, whose traffic altercation with a cyclist in Quezon City was widely circulated online.
Speaking to reporters in Camp Crame, Quezon City, Brig. Gen. Niño David Rabaya, director of the PNP-Retirement and Benefits Administration Service (PRBS), said Gonzales has yet to return some PHP588,000 worth of separation benefits.
Rabaya said the PNP has been sending demand letters to Gonzales for the return of the amount since 2019 but they have yet to get a response.
Gonzales was dismissed from the service due to grave misconduct in 2018, two years after he reached the mandatory retirement age of 56.
His dismissal, which stemmed from his involvement in a gun-toting incident in 2006, led to the forfeiture of his benefits retroactively.
"It's basically his terminal leave or leave credits as he also received a three-year lump sum pension starting 2016 to 2019 but when the PRBS was able to receive the dismissal order, his monthly pension which was supposed to start in 2019 was not activated. So basically he is not anymore receiving pension from us," Rabaya said.
"As a matter of procedure, we are already preparing the demand letter for Patrolman Gonzales to return the money. We will be taking civil action against him. We have already referred this to our legal then civil action will be taken against him if he refuses to return the amount," he said.
Gonzales and the cyclist tangled along a bike lane in Quezon Avenue, near the Mabuhay Rotonda, on Aug. 8.
The video showed Gonzales' car almost bumping the cyclist. The former cop got out of his vehicle, hit the cyclist on the head with one hand and pulled out his gun.
He claimed the cyclist hit his car first that's why he gave chase.
Gonzales said they already settled at the Galas police station and the cyclist paid him PHP500 for the damage on his vehicle.
Gonzales is facing charges for alarm and scandal filed by the Quezon City Police District.
The PNP Firearms and Explosives Office also revoked his License to Own and Possess Firearms, firearm registration and Permit to Carry Firearms Outside Residence.
The Land Transportation Office likewise issued a 90-day preventive suspension on Gonzales' driver's license pending an investigation.
Last week, the QC People's Law Enforcement Board, upon the instruction of Mayor Joy Belmonte, began its own probe. (PNA)