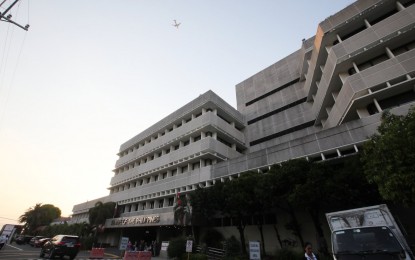 MANILA – Senate's Committee on Finance approved on Monday the Office of the Vice President's (OVP) proposed PHP2.3 billion 2024 budget ahead of the Special Senate panel, which will discuss confidential and intelligence funds (CIF) of government agencies.
Unlike the deliberation at the House of Representatives, which approved Vice President Sara Dueterte's proposed budget after only 15 minutes, Senators scrutinized the proposed OVP budget for about an hour and a half before it was approved, including the thumbs up for the PHP500 million CIF.
Last August 31, Senate President Juan Miguel Zubiri announced that senators, including those from the minority block, will hear the CIF in an executive session as the issue tackles national interests.
On Monday, only the minority bloc, which is composed of Senate Minority Leader Aquilino Pimentel and Deputy Senate Minority Leader Risa Hontiveros, quizzed Duterte about her request for PHP500 million CIF.
Senator Sherwin Gatchalian also asked Duterte about the difference between the "Libreng Sakay" (free ride) project of the OVP and that of the Department of Transportation (DOTr).
Officials said DOTr is the lead agency in the program and the OVP, in partnership with the private sector, through a memorandum of agreement, served as augmentation to the DOTr.
In a media interview, Duterte thanked the senators for approving the proposed OVP budget, adding that her office will be more effective in the delivery of its services since it does have its own CIF and that rules will be strictly followed.
Meanwhile, Hontiveros, in a separate statement, questioned the "ghost transfer" of funds to the OVP in 2022, noting that Duterte's office had no CIF last year.
"So while it is true that the law allows the President - among certain other officials - to realign or transfer appropriations which have become 'savings' these savings cannot augment a non-existent item in the GAA. A reminder to everyone: "confidential funds" are not cheat codes which can be used to blatantly violate existing laws and regulations," she added. (PNA)