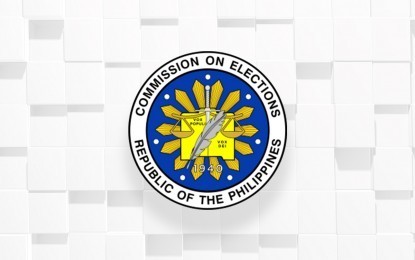 PUERTO PRINCESA, Palawan – The Commission on Elections (Comelec) has announced that the number of aspirants who filed their certificates of candidacy (COCs) for the upcoming Barangay and Sangguniang Kabataan Elections (BSKE) has reached 14,862 in Palawan.
Jomel Ordas, Comelec's spokesperson in Palawan, said over the weekend that 2,953 of these candidates represent Puerto Princesa City alone.
However, he said the list is not yet final and will still be submitted to the Election Records and Statistics Department (ERSD) of their main office for verification.
"The initial list (of candidates) will be submitted to the ERSD at Comelec's main office, and then these names will be subjected to verification to make sure that they are all qualified (to run)," he said in Filipino.
Ordas said the prerequisites include being a Filipino citizen, a registered voter of the barangay in which they are running, a resident of the barangay for at least one year before the election, capable of reading and writing in Filipino or a local dialect, and being 18 years old or older on the day of the election.
He said following the verification procedure, the Comelec will provide a certified list of candidates.
The final roster will be displayed in the barangay halls prior to the Oct. 30 BSKE, the spokesperson noted.
Ordas described the COC filing from Aug. 28 to Sept. 2 as "generally peaceful" except for a "minor misunderstanding" in this city related to queuing problems. (PNA)