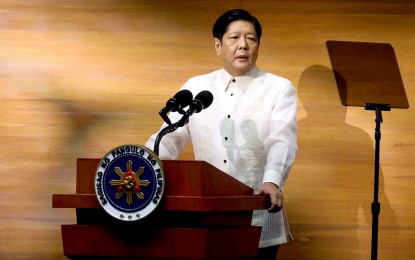 MANILA – The Office of the President (OP) has extended a PHP200 million financial assistance to the Philippine Orthopedic Center (POC), which will sustain the country's top orthopedic facility's operations and its capacity to acquire state-of-the-art equipment.
Citing the letter of acceptance and gratitude of POC Medical Center Chief Dr. Jose Pujalte Jr. to the OP, the Presidential Communications Office said the financial aid will strengthen the 78-year-old tertiary hospital's operations as it faces an increasing number of patients.
"To achieve true universal health care, we need the confluence of a leader's vision, the dedication and expertise of the health workers, and wherewithal," Pujalte said.
"For the Filipino orthopedic sick, injured, and crippled: this moment has arrived," Pujalte said, noting that the financial assistance will allow the hospital to accommodate more than 600 patients daily.
He said the additional funding would allow hospital executives to purchase state-of-the-art facilities and equipment.
The funding boost is proof of President Ferdinand R. Marcos Jr.'s commitment in his second State of the Nation Address to uphold the well-being of orthopedic patients, among others, he said.
"Our hospital was designated as a national specialty center in orthopedics. That means that it's an apex center. It's an apex hospital, and for us to qualify, our equipment have – they have to become modern and 'yung medyo (a bit) state-of-the-art. So that's where we're going, in that direction because right now the Universal Healthcare is being implemented," he added. (PNA)