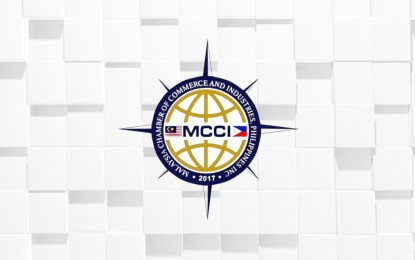 MANILA – The Malaysian Chamber of Commerce and Industries Philippines (MCCI) and the Anti-Red Tape Authority (ARTA) have signed Thursday a partnership to accelerate the ease of doing business in the country.
The two organizations, represented by MCCI President How Han Hui and ARTA Director General Ernesto Perez, inked the memorandum of understanding (MOU) at the Malaysian Embassy in Manila.
Under the deal, MCCI and its members will serve as "ARTA champions" and help the agency promote and raise awareness on its ease of doing business and anti-red tape initiatives.
They can receive complaints in relation to Republic Act No. 11032 or the Ease of Doing Business and Efficient Government Service Delivery Act of 2018.
The ARTA will provide its private sector partners with trainings, orientations, seminars and webinars, as well as relevant materials, in receiving complaints.
The MOU also details the responsibilities of ARTA in enhancing the partnership by seeking recommendations from MCCI on regulatory systems, policies and procedures of various national government agencies and local government units.
Witnessing the signing ceremony at the embassy are Malaysian Ambassador to the Philippines Dato Abdul Malik Melvin Castelino, MCCI chairperson Edward Ling and MCCI Vice President Eric Yam.
"With the current development in the country, especially when President Bongbong Marcos Jr. invited potential investments, the MCCI is in the position to complement and accelerate the progress of ease of doing business (here in the Philippines)," Ling said in a separate interview Wednesday.
Ling said the growth outlook for the Philippine economy, the technology-savvy population and young workforce position it as "one of the very attractive nations to invest in right now".
Through the partnership, Ling hoped to create a regular and effective feedback mechanism to help ARTA narrow the gaps in its efforts to ease doing business in the country.
During the meeting between Marcos and Prime Minister Dato' Seri Anwar Ibrahim last March, the two leaders agreed to revitalize the Philippine-Malaysia relations by reinvigorating trade and investment exchanges, with a special focus on the halal industry, agriculture and the digital economy. (PNA)