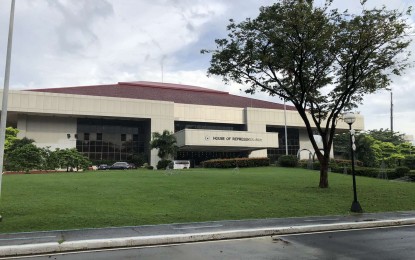 MANILA – 4Ps Party-list Rep. JC M. Abalos II on Thursday filed a bill seeking to repeal the "forgiveness clause" provided under Republic Act (RA) 8353, otherwise known as the "Anti-Rape Law of 1997."
In filing House Bill (HB) 9083 or "An Act Protecting Rape Victims Against Coerced Marriage," Abalos specifically pushed for the amendment of the law's Section 266-C, which pardons the rapist after marriage to the victim.
HB 9083 also seeks to amend the Family Code (Executive Order 298) by adding rape as a basis for the annulment of marriage and the corresponding period of prescription under Articles 45 and 47.
"We seek to protect the unwilling victim against a coerced marriage with a rapist by giving them ample time to get an annulment. Understandably, it may take time for rape victims to find their voices, but we want to ensure that they'll have it under this proposed measure," Abalos said as he filed the bill.
He pointed out that although rape carries capital punishment, the current law allows rapists to evade legal consequences by coercing their victims into marriage.
Coupled with the Filipino culture of "pagbabangong puri" (regaining honor), victims are often forced into marriage against their will due to a sense of shame and the belief that the act of marriage can preserve the dignity of the victim and their family, the solon added.
He said the proposed bill refines the anti-rape law by repealing the "forgiveness clause" as it appears inconsistent with the law's reclassification of rape as a public crime.
"If we want to preserve the sanctity of marriage, no person should be coerced to marry the person who violates them. We must stop forcing the victim into a lifetime of indignity while their rapist evades punishment," Abalos said. "It is high time that we rectify the harm brought about by an incoherent, antiquated, and unjust law, which does not conform with the current socio-political and cultural realities of the present society." (PNA)