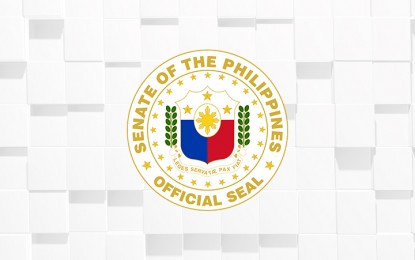 MANILA – Senators unanimously approved on Monday Senate Bill Nos. (SBN) 2243 or the Philippine Salt Industry Development Act, and 2200 or the Basic Education Mental Health and Well-Being Promotion Act.
SBN 2243 seeks to create a Council, with the Secretary of the Department of Health as a member, which will focus on the development of the salt industry.
Sponsored by Senator Cynthia Villar, the measure came from findings that the Philippines imports 90 percent of its salt requirements despite being an archipelago with one of the longest coastlines and wide access to saltwater.
During the previous deliberations, Villar recalled that in the 1950s, the Philippines' salt industry boomed as new fishponds and salt farms were built in the provinces of Pangasinan, Bulacan, Occidental Mindoro, Cavite, Parañaque City, Negros, Cebu and other provinces.
"Salt producing areas in the Philippines reached an estimated peak of 5,000 hectares nationally, producing an estimated 240,000 metric tons annually. This boom in growth supported a growing population and the development of the salt industry in the 1960s and 1970s," she said.
The measure is also one of the 20 priority measures of the Legislative-Executive Development Advisory Council to be passed before the year ends.
Meanwhile, Senator Win Gatchalian, who authored and sponsored SBN 2200, cited its passage as a significant step forward in addressing what he called a "pandemic of mental health woes."
This came after the significant increase in the number of deaths by suicide among basic education learners in recent years.
"Considering a looming mental health pandemic, it is crucial for the government to urgently intervene by improving and investing in mental health services across healthcare, protection, education, and welfare," Gatchalian said in a previous statement.
SBN 2200 seeks to institutionalize the School-Based Mental Health Program to promote and ensure the mental health and well-being of learners in public and private basic education institutions.
It also covers out-of-school children in special cases that include learners with disabilities or conditions, indigenous peoples, children in conflict with the law, learners in emergency situations, and other marginalized sectors.
The bill mandates the Department of Education to establish and maintain Care Centers in every public basic education institution and ensure their establishment and maintenance in private basic education institutions.
Care Centers will be mandated to equip learners with skills and information for prevention, identification, and proper response and referral for their own and others' mental health needs. (PNA)