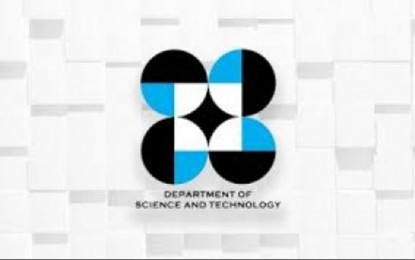 MALASIQUI, Pangasinan – The Department of Science and Technology (DOST) is offering a water disinfection system technology to areas in Ilocos Region with no source of potable water.
In an interview on Monday, DOST Ilocos project technical aid Christian Dominic Casimiro said the disinfection system is an upgraded version of the SAFEWTRS: Emergency Disinfection System of Drinking Water project of the department's Industrial Technology Development Institute (ITDI), which offers a portable, manually controlled and solar-powered emergency drinking water system.
The system, which was originally intended for emergencies and disasters, can produce up to 2,000 liters of safe drinking water in nine hours.
"It was intended originally for emergencies or disasters, but it became possible to use it on a daily basis. So, it was upgraded to a safe water treatment for isolated areas without a source of potable water," Casimiro explained.
Rain, spring and turbid waters that are coming from lakes are processed in the machine to produce safe drinking water, he added.
He assured that the technology complies with the strict requirements outlined in the Philippine National Standards for Drinking Water.
In a statement, DOST – ITDI chief science research specialist Reynaldo Esguerra said the system is no different from other filtration and disinfection systems that is effective in removing chemicals and metals, and makes the post-processed water safe for public consumption.
"SAFEWATRS have no major differences from the other filtration and disinfection systems. Besides disinfecting saltwater, this technology can operate on rainwaters, spring waters and turbid waters. One good thing about SAFEWATRS is that, it was developed not for the agency to earn but mainly to help the communities," he said.
Meanwhile, Casimiro said among the first recipients of the water disinfection system were Bagong Silangan in Quezon City; Agoncillo town in Batangas; Sto. Domingo in Ilocos Sur; and San Clemente in Tarlac.
"There is an ongoing assessment in Ilocos Norte for possible adoption of the technology," he added.
For more information about SAFEWATRS, call DOST-ITDI at 02-8837-2071 loc 2265 or 0917-8979308; email address [email protected]; website https://itdi.dost.gov.ph and Facebook page https://www.facebook.com/ITDIDOSTUpdates/. (PNA)