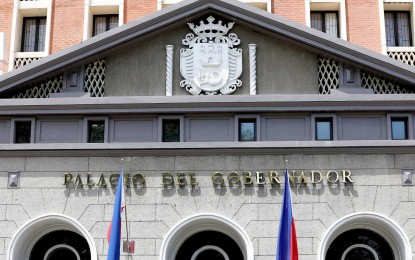 MANILA – A total of 304 candidates for the Barangay and Sangguniang Kabataan Elections (BSKE) have been issued show cause orders for various violations as of Tuesday, Commission on Elections (Comelec) Chair George Erwin Garcia said.
Aside from the 102 issued last week and 122 on Monday, another 80 were sent to candidates on Tuesday, Garcia said in a Viber message.
Garcia said the complaints were about the distribution of breads and noodles with imprinted faces of the candidates on the packaging; door-to-door distribution of maintenance medicine kits for senior citizens; cakes for birthday celebrators; and smart televisions, fans and sacks of rice as raffle prizes.
Comelec data show that Cebu, Quezon City, Pampanga, Bukidnon, Nueva Ecija, Laguna, Cavite, Bulacan, Manila, Batangas, Bataan, Cotabato and Rizal have a high number of premature campaigning violation reports.
Violations were also recorded in some areas in Caloocan, Parañaque, Las Piñas, Taguig, Sorsogon, Tarlac, Camarines Sur, Leyte, Albay and Negros Oriental, among others.
"Expect the number to increase as complaints come in and the show cause orders roll out," Comelec spokesperson John Rex Laudiangco said in another Viber message Monday night.
Comelec gives BSKE candidates three days upon receipt of the show cause order to respond.
On Sept. 7, Laudiangco warned BSKE candidates against the distribution of any item or giveaways that may have value, citing that it is considered a form of vote buying under Section 2618 of the Omnibus Election Code.
Comelec is urging the public to report the use of illegal campaign materials and premature campaigning via email at
[email protected]
or via the hotlines (02) 8527-2768/1897/0843.
The official campaign period for the BSKE will be on Oct. 19 to 28. (PNA)