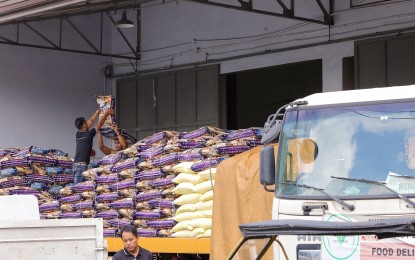 MANILA – Proposals to suspend or reduce tariffs on rice imports to make it more affordable received another backing, this time from Manila 6th District Rep. Bienvenido M. Abante Jr.
In a statement Tuesday, the veteran lawmaker said with the public grappling with rising rice prices, "every measure should be explored to make sure our people do not struggle to put food on the table."
"Rice is a food staple that comprises the bulk of the food budgets of Filipino families. 'Pag mahal ito, nagtitipid ang mga nanay at tatay, at ang mga bata ang nagugutom (When this is expensive, parents will be frugal, and the children will go hungry)" he said.
He said the Department of Finance (DOF) proposal to reduce tariff rates should be upgraded to suspension to help out poor families who are affected the most by high rice prices.
The DOF has proposed to temporarily reduce the 35-percent rice tariff rate to 10 percent, or even zero percent, to arrest the surge in rice prices.
The proposal comes a week after Malacañang announced price caps on regular milled rice (PHP41 per kilo) and well-milled rice (PHP45) sold in wet markets and retail stores.
Section 1608 of Republic Act No. 10863, or the Customs Modernization and Tariff Act, gives the President the power to "increase, reduce, or remove existing rates of import duty including any necessary change in classification."
The law states, however, that the President is allowed to do this only when Congress is not in session.
Congress is set to adjourn on Sept. 30 and will resume on Nov. 6. (PNA)