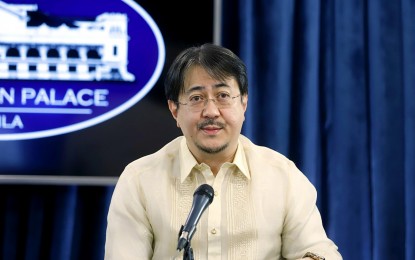 MANILA – The country's new permanent representative to the World Food Programme (WFP) is looking to bolster links between the Philippines and the United Nations agency to create more programs that focus on helping vulnerable communities become climate resilient.
Philippine Ambassador to Italy Neal Imperial made the statement weeks after he presented his letter of appointment as the WFP permanent representative to WFP executive director Cindy McCain.
"I look forward to seeing more collaboration between the WFP and the Philippine government on projects around resilience in areas affected especially by climate-related natural hazards, in partnership with the National Disaster Risk Reduction and Management Council, Office of Civil Defense and Philippine educational institutions," he said Monday.
Imperial emphasized Manila's continuing support to WFP's works, including its vocational skills training and income-generating activities for the poor and other vulnerable groups in the country.
WFP is active in helping vulnerable Filipino communities prepare for and respond to climate shocks through local community projects, innovative technology and the enhancement of logistics and supply chain management.
In emergencies, it provides food or cash assistance to affected communities, as well as logistics and telecommunications support to government authorities.
Aside from climate and disaster response, Imperial also sought to strengthen the Philippines-WFP cooperation on food and nutrition security, specifically through the school-based feeding program (SBFP).
The SBFP is a Philippine government-led program that provides hot meals and nutritious food products to undernourished K-6 school children to encourage enrollment and boost their immune systems.
At present, Imperial said WFP is supporting the Marcos administration's "Walang Gutom (No Hunger) 2027" initiative that aims to help food-poor families access nutritious foods by providing them PHP3,000 worth of food credits.
McCain, during their meeting, recognized the close partnership between the WFP and the Philippines in achieving zero hunger.
The WFP first worked in the Philippines in 1968. It re-established its presence in 2006 to support the peace process in Mindanao at the request of the Philippine government.
The WFP also contributes to the improvement of Philippine agriculture and the food processing industry by investing in value chains for high-value local crops. (PNA)