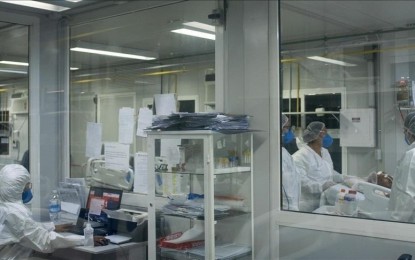 TRENTON, Canada – At least 264 people, including children, were infected by E. coli (Escherichia coli) in the Canadian city of Calgary and officials said Tuesday they found critical health violations, including cockroaches, at a central kitchen used by children's daycares where the outbreaks occurred.
Twenty-five children and staff from 11 daycares in the province of Alberta are in hospital, and 22 have developed severe kidney infections, including six children who are now on dialysis, said health officials during a press conference.
The exact cause has not yet been pinpointed but the kitchen where the outbreak is suspected to have originated is now closed.
Health officials inspected the kitchen after the outbreak and found five violations, including three serious ones involving food handling, sanitation and pest control. Two live cockroaches and 20 dead ones were found in the dishwashing area, Global News reported.
Officials were alerted to the problem after there was an increase in young children showing up at hospital emergency rooms exhibiting gastrointestinal symptoms, including bloody diarrhea. The first victims began to show up more than a week ago.
"This occurred … over the long weekend in September," said Dr. Mark Joffe, Alberta's chief medical officer of health, at the news conference. "The emergency department physicians were very astute and quickly recognized that something unusual was happening and they reached out to the medical officer of health on call and to the team.
"From there it was quickly determined that the cases that they were seeing were linked to daycare centers and, in turn, those daycare centers were linked to one centralized kitchen," he said.
Some of the daycares are allowed to open but Joffe said the kitchen will remain closed until health inspectors determine it is safe.
A proposed class action suit was filed in a Calgary court Friday, claiming the E. coli infections were caused by "negligent, unsanitary and unsafe food storage, preparation and handling practices," Global News reported. (Anadolu)