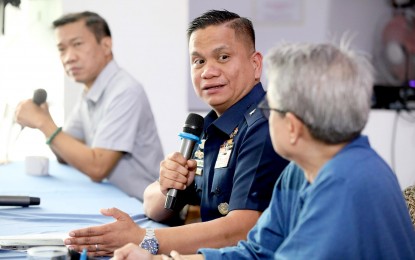 MANILA – An official of the Philippine Coast Guard (PCG) is "disheartened" to hear doubts about the PCG's capabilities to protect the country's exclusive economic zone (EEZ).
In a statement Thursday, spokesperson Commodore Jay Tarriela said he "wholeheartedly stands by" the commandant and the 30,000-strong PCG in fulfilling their duty in the West Philippine Sea.
"We will continue to serve and protect our Exclusive Economic Zone, irrespective of any external assistance," he said.
"It is disheartening to hear doubts cast on our capabilities to carry out this duty without the support of other external actors," he added, but did not specify which country he was referring to.
The PCG has been at the forefront of the resupply mission to the troops stationed at the BRP Sierra Madre in Ayungin Shoal, the latest of which was last Friday.
The latest resupply mission was observed by a plane from the United States Navy.
In a Senate hearing this week, Defense Undersecretary Ignacio Madriaga replied to a question whether the plane contributed to the success of the mission that it was successful because of the "bravery and expertise" of the PCG personnel.
"Despite any limitations we may encounter, we are unwavering in our determination to patrol and protect our waters with the assets available to us," Tarriela said. (PNA)