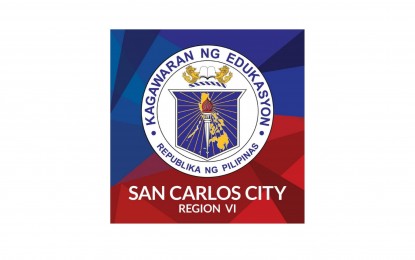 BACOLOD CITY – The Department of Education (DepEd) in San Carlos City, Negros Occidental, has initiated measures to help junior high school students in a mass hysteria at Talave Integrated School in Barangay Punao earlier this week.
Eight learners experienced panic, hyperventilation, and nausea, prompting school officials and teachers to provide first aid and seek help from emergency responders during the incident, past noon on Sept. 11.
Joe Recalex Alingasa Jr., head of the City Disaster Risk Reduction and Management Office (CDRRMO) that responded to the incident, said on Thursday the students are already okay.
"The mass hysteria has not recurred, but they are still being closely monitored by the DepEd in their school in coordination with their parents," Alingasa told the Philippine News Agency (PNA).
In a statement, Assistant Schools Division Superintendent Dennis Develos said the Talave Integrated School has already initiated a response plan with utmost consideration of the privacy of students involved.
These include parent-teacher dialogues, mental health awareness, psychological first-aid training for teachers, and stress debriefing for affected learners.
"The Schools Division Office is committed to providing impartial information and ensuring the welfare of learners while restoring normalcy to education services," Develos said.
According to the DepEd-San Carlos City, the affected learners included one male and seven females – one in Grade 8, four in Grade 9, and three in Grade 10.
"It started with the Grade 9 learner experiencing chest pain and difficulty breathing. It snowballed to other classmates and caused them to panic, hyperventilate, and feel nauseated," it added.
School principal Apolinario Bistis, with the teachers and the School Disaster Risk Reduction and Management Team, provided first aid and notified the barangay, other DepEd officials, and the CDRRMO.
Alingasa said the latest incident was the fourth of the reported mass hysteria involving teenagers in the northern Negros city, the previous ones took place before the Covid-19 pandemic.
"There is the realization that we have to come up with a response plan and contingency plan for mass hysteria. This is already the fourth time we have had such a case here. The age bracket affected and those vulnerable are the teens," he noted.
He said it is high time for the local government unit to work with the DepEd and the City Health Office to establish a standard operating procedure and determine if there is a need for church intervention. (PNA)