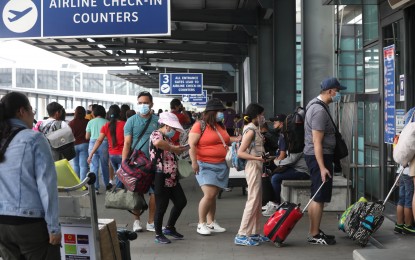 MANILA – A senator is expecting the immediate rehabilitation of the Ninoy Aquino International Airport (NAIA) after the Department of Transportation (DOTr) on Wednesday announced that five companies have bought bid documents for the airport's modernization.
In a statement on Thursday, Senator Grace Poe said the announcement is a "positive development."
"We expect this could rev up the process to give the country's premier airport a much needed facelift for our passengers' benefit," Poe said.
"Expensive air fares could be tempered by the availability of more flights, if only the airport can accommodate them," she added, urging the DOTr to pursue the path in giving Filipinos and foreign travelers a world-class airport and help spur economic growth.
Poe, who chairs the Senate Committee on Public Services, has been calling for the privatization of the operations and maintenance of NAIA to address efficiency and safety needs of the increasing number of passengers.
The five companies that have so far secured bid documents for the airport's rehabilitation are San Miguel Corporation, GMR, Manila International Airport Consortium, Spark 888 Management Inc., and Asian Airport Consortium.
These potential bidders vie for handling the operations, maintenance, and rehabilitation of NAIA, which is worth PHP170.6 billion under a Public-Private Partnership. (PNA)