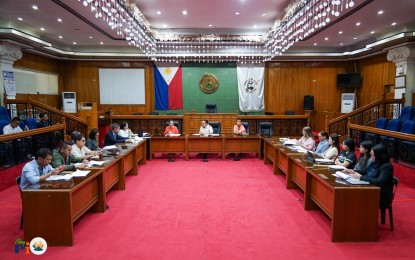 LEGAZPI CITY – The Department of the Interior and Local Government (DILG) in Albay is strictly monitoring the 18 local government units' (LGUs) reactivation of their respective price coordinating councils that will help in the enforcement of the rice price cap mandated by Executive Order No. 39 of President Ferdinand R. Marcos Jr.
In an interview, Coniefer Codia, DILG-Albay program manager, said 15 out of 18 LGUs in Albay have already reactivated their local price coordinating council.
"We disseminated the Memorandum Circular No. 131's 2023 issued by Secretary Benjamin Abalos Jr. directing us to monitor daily. In our monitoring, we already have 15 cities and municipalities for the province of Albay that reactivated the local price coordinating council. Tatlo na lang po ang binabantayan namin (We are waiting only for the remaining three). We will be pressing on this," Codia said.
She said they have set meetings with members of the local price coordinating councils of Daraga, Jovellar and Sto. Domingo.
"Aside from that, we also monitor if the LGUs assist affected rice retailers by granting moratorium, waiving rentals in the markets, they can also grant discounts, and the fourth option is cash assistance," she added.
Codia said LGUs are not precluded from thinking of means to help the affected retailers in the province.
"We also monitor if LGUs have established Timbangan ng Bayan, consumer complaint desk and hotline in their respective local markets," she said.
Meanwhile, the Albay Price Coordinating Council which was reactivated on Sept. 7 convened on Wednesday and tackled measures to properly oversee and check the prices of regular and well-milled rice in the markets all over Albay.
EO 39 imposes a price ceiling of PHP41 per kilo for regular milled rice and PHP45 per kilo for well-milled rice. (PNA)