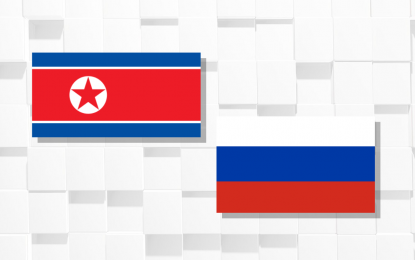 SEOUL – The latest summit between the leaders of North Korea and Russia has served as a defining moment for the two isolated countries to advance military cooperation and expand their ties, spawning concerns that a new Cold War framework could be highlighted on the Korean Peninsula, experts say.
North Korean leader Kim Jong-un and Russian President Vladimir Putin held a summit Wednesday at the Vostochny spaceport in Russia's Far Eastern region. It marked their first talks since April 2019, when they held a summit in Vladivostok.
Details about the results of the summit are not known, but they are highly likely to have discussed Pyongyang's provision of artillery shells and ammunition to Moscow for its war in Ukraine despite international warnings.
North Korea also seems desperate to secure advanced weapons technology transfer from Russia, as the secretive regime is hellbent on developing high-tech weapons, such as military spy satellites and nuclear-powered submarines.
"The summit between North Korea and Russia indicates the bilateral relations have developed into a level of strategic alliance beyond the restoration of their Cold War-era relations," Cheong Seong-chang, a director at the Sejong Institute, said.
The leaders of the two nations, which some call "pariah states," touched on the possibility of bolstering military cooperation during the summit.
Putin hinted at helping North Korea's satellite
technology, while Kim expressed his "full" support for Russia over what it calls "special military operations" in Ukraine.
Any arms deal between Pyongyang and Moscow constitutes a violation of U.N. Security Council resolutions that ban arms transactions with the North.
Experts said various formats of military cooperation between the North and Russia could be anticipated, including joint military drills.
"The two nations are expected to execute military cooperation in a gradual manner, starting from the North's arms supplies," Hong Min, a researcher at the state-run Korea Institute for National Unification, said.
"Russia's transfer of advanced technology related intercontinental ballistic missiles or nuclear-powered submarines may be carried out over the long term," he added.
But a ranking Seoul official remained doubtful about the possibility of Russia's advanced military technology transfer.
"There would be limitation for such a move, given that there is nothing for Russia to expect from North Korea other than artillery shells," a high-ranking official at South Korea's unification ministry told reporters Thursday. "Over the long haul, North Korea will only be a burden for Russia and China."
North Korea has been seeking to bolster its ties with China and Russia vis-a-vis the strengthening of security cooperation among South Korea, the U.S. and Japan. (Yonhap)