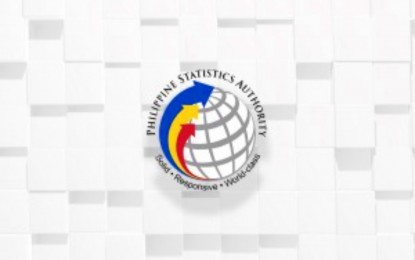 MANILA – The construction materials wholesale price index (CMWPI) in the National Capital Region (NCR) settled at 5.7 percent in August, the Philippine Statistics Authority (PSA) said.
In a report released on Friday, the PSA said the CMWPI in NCR retained its July 2023 annual growth.
In August last year, its annual rate was registered at 7 percent.
According to the PSA, the annual increments were higher in the indices of commodity groups, such as hardware, 6.9 percent from 5.9 percent; plywood, 4.5 percent from 4 percent; galvanized iron sheet, 16.4 percent from 16 percent; reinforcing and structural steel, 3.5 percent from 2.6 percent; doors, jambs and steel casement, 5.1 percent from 4.6 percent; and electrical works, 6.2 percent from 5.5 percent.
"Moreover, the tileworks index recorded an annual increase of 0.5 percent during the month from a zero percent annual rate in July 2023," the PSA said.
Slower annual increases were observed in the indices of sand and gravel at 2.2 percent in August 2023 from 3.6 percent in July 2023, and concrete products and cement at 7.7 percent during the month from 8.4 percent in July 2023.
Slower annual declines, however, were seen in the indices of polyvinyl chloride pipes at -5.1 percent in August 2023 from -5.6 percent in July 2023, and fuels and lubricants at -6.6 percent from -21.2 percent in the previous month. (PNA)