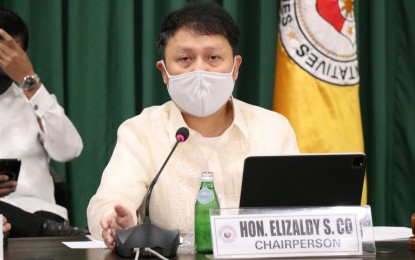 MANILA - The House Committee on Appropriations will review Ombudsman Samuel Martires' suggestion to remove the budget provisions for the publication of annual audit reports (AARs) of government agencies to prevent the public from forming premature judgments about probable corruption.
In a statement on Friday, committee chairperson Elizaldy Co said his panel would carefully evaluate the impact and implications of such action.
"I understand the concern about preventing premature judgments and confusion among the public when reading audit reports. The impact of such publications on government officials' reputations is an important consideration," he said.
He added that the panel will also determine the best course of action to promote transparency and accountability in government.
"Rest assured that Ombudsman Martires's proposal will be discussed thoroughly," Co said.
An AAR is the result of a yearly review by a Commission on Audit (COA) auditor assigned to a government agency.
AARs are regularly released by the COA on its website, which is made accessible to the public.
Martires said only the final audit report should be published and shared with the public since the AAR could still be taken up on appeal before the COA en banc and the court.
He, however, assured that his office is not protecting erring and corrupt government officials and employees.
"The Office of the Ombudsman takes this opportunity in assuaging the valid concerns of the public. The Office is fully committed in pursuing its mandate as protectors of the people by ensuring that its processes are fully aligned with integrity, transparency, and accountability in public service," Martires said. (PNA)