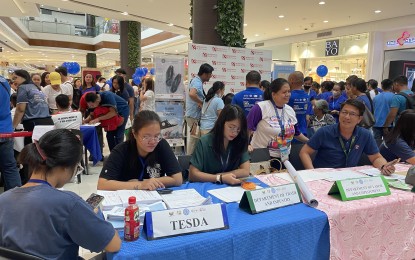 LAOAG CITY – The Ilocos Norte government is partnering with state-run Mariano Marcos State University (MMSU) to train out-of-school youths and displaced workers for gainful employment.
Registration is ongoing for those who wish to avail of the short-term training being offered by MMSU to boost the employability of out-of-school youth and displaced workers in the province. according to Anne Marie Lizette Atuan, manager of the Public Employment Service Office, on Friday.
"The trainings available at the MMSU are electronics technology, automotive technology, and English communication skills," Atuan said in a statement, adding that these skills are in demand.
To qualify for the program, the applicant must be a Filipino citizen; 18 to 24 years old; have reached at least high school level; and not studying, working or training at the time of the registration.
Atuan said all registered applicants will have to undergo orientation first prior to availing of the training program that fits them.
Of the various life skills training being offered, Atuan said the soft skills training on the English language will start this month.
Based on a 2022 survey, the Philippine Statistics Authority said the unemployment rate in the Ilocos Region is at 5.1 percent, equivalent to 124,000 individuals but lower than the 137,000 unemployed in the same period in 2021.

Most of the unemployed are the youth who wish to work but lack a sustainable platform to increase their employability, the survey showed.
Also in 2022, Ilocos Norte achieved the highest employment rate in the region at 98.9 percent, equivalent to 350,000 employed individuals for its continuing livelihood and employment programs, benefiting the Ilocano youth, including out-of-school youth, and senior citizens. (PNA)