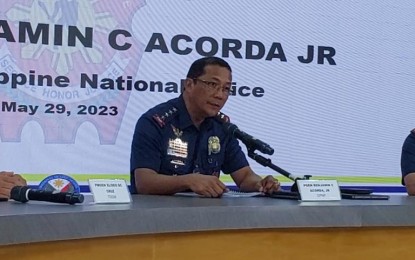 MANILA – Top-level police officers, including chief Gen. Benjamin Acorda Jr., tested negative for illegal drugs in an unannounced on-the-spot drug test at the Camp Crame national headquarters in Quezon City.
The surprise drug test was conducted during the command conference on Friday, attended by 89 top officials from the Philippine National Police (PNP) command group, directorial staff, regional directors and national support unit directors.
"This surprise drug test underscores the PNP's unwavering commitment to maintaining the highest standards of professionalism and ethical conduct among its members. It also serves as a clear message that the organization is resolute in its efforts to combat illegal drugs and ensure the integrity of its leadership," Acorda said in a statement on Sunday.
From Jan. 1 to Aug. 31, a total of 25 police officers, including sacked Mandaluyong police chief Col. Cesar Gerente, have tested positive in confirmatory drug tests conducted on more than 115,000 personnel.
Eight have been dismissed from the service. (PNA)