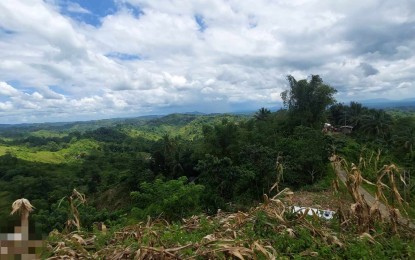 ILOILO CITY – A soldier died while another was wounded in an encounter with Communist Party of the Philippines-New People's Army (CPP-NPA) members in Sitio Agdalusan, Barangay Jayubo, a remote area in the municipality of Lambunao, Iloilo province on Tuesday morning.
"We cannot yet divulge the names of our soldiers since we must first inform their respective families," Brig. Gen. Michael Samson, commander of the 301st Infantry Brigade, said in an interview.
Both soldiers are from the Philippine Army's 82nd Infantry Battalion (82IB).
Recovered from the encounter site were two M16 rifles, one caliber .45 pistol and several subversive documents left behind by the rebels, who belong to the Baloy Platoon, Central Front Komiteng Rehiyon-Panay.
"Our troops observed bloodstains in the encounter site and the route of withdrawal so we presume there were wounded among them, but we don't have dead bodies so we cannot speculate," he added.
All expenses relative to the treatment of the wounded soldier will be taken care of while the fatality has a package of benefits as standard for uniformed troops, Samson said.
Samson said Lambunao has mountain ranges, which rebels use as routes to move from one place to another since they no longer have support from populated areas.
"They are taking advantage of the difficult terrain that bound Antique and Iloilo up to Capiz and going to Aklan," he said, adding several previous encounters happened in hinterland villages within the mountain ranges.
The encounter site is estimated to be more or less 30 kilometers from the town proper.
The brigade commander said they are not happy when there are casualties, either among their troops or the other party, hence their sincere efforts to end the insurgency.
"It is useless when there are casualties. We believe if this stops, we can move on to a sustainable peace and create an environment that is conducive for development. If there is development, the quality of life of our communities will be improved," Samson said. (PNA)