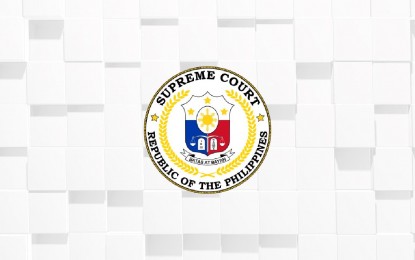 MANILA – The Supreme Court (SC) remains committed to empower women to join and thrive in the judiciary following Chief Justice Alexander Gesmundo's meeting with magistrates of the tribunal, the International Association of Women Judges (IAWJ) and the Philippine Women Judges Association (PWJA).
In a statement Tuesday, the court said the tribunal made known its support during a meeting this week with IAWJ representatives senior advisor Anne Goldstein and director of programs Jane Charles-Voltaire.
The PWJA and the IAWJ are implementing the Women in Leadership in Law (WILIL) program, a five-year initiative "which endeavors to transform judicial institutions and create enabling environments in which women can enter, thrive, and advance as leaders in the Judiciary."
The program aims to identify the challenges preventing women judges from ascending to leadership positions and identifying sustainable strategies to empower and support them in reaching the pinnacle of their careers.
The program will also be implemented in Nigeria, Kenya, South Africa and Mexico.
Gesmundo said the goals of the WILIL program are in accordance with the initiatives of the Philippine judiciary, aimed at expanding opportunities for female judges in leadership positions under the Court's Strategic Plan for Judicial Innovations 2022-2027.
He also announced that the court's technical working group for the formulation of a protocol and a handbook on handling women in conflict with the law will start working on their objectives this month.
The chief justice was joined by Associate Justices Alfredo Benjamin Caguioa, Amy Lazaro-Javier, Henri Jean Paul Inting, Mario Lopez, Samuel Gaerlan, Jhosep Lopez, Japar Dimaampao, Jose Midas Marquez and Maria Filomena Singh. (PNA)