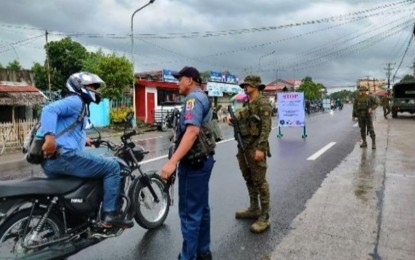 CEBU CITY – The Visayas Command (Viscom) on Tuesday assured residents of Negros Oriental province that over 1,000-strong soldiers are ready to support the augmentation needs of the Commission on Elections (Comelec) and the Philippine National Police (PNP) for polls next month.
Lieutenant General Benedict Arevalo, Viscom commander, said contingency measures and security plans have long been in place as the Armed Forces of the Philippines (AFP) anticipated the impact of the killing of Negros Oriental Governor Ruel Degamo on the Barangay and Sangguniang Kabataan Elections (BSKE) on Oct. 30.
Degamo and nine others were shot dead by multiple assailants on March 4, 2023 in Pamplona town.
"We will coordinate with the PNP to ensure that our contingency is synchronized with their deployment and security plan. Likewise, coordination will be made with the Comelec as to the guidelines on how they will go about placing the entire province under their control," Arevalo said in a statement.
Arevalo's statement came after Comelec Chair George Garcia announced the en banc decision that elections in Negros Oriental will push through amid calls for postponement.
He said that since the incident, the security efforts in the province have been relentless.
"Checkpoints and mobility patrols in the urban areas, as well as security patrols in the rural areas, are being conducted even to this date. The government remains in control of the province's peace and order situation, which has become stable following the arrest of the primary suspects of the incident," he added.
Viscom spokesperson Lieutenant Colonel Israel Galorio told the Philippine News Agency (PNA) that 1,297 personnel are at the disposal of the Comelec and PNP in Negros Oriental.
The number is on top of the 110 personnel designated as liaison officers for the Regional Joint Security Control Council (RJSCC) activated to oversee the overall peace and security situation during the election period. (PNA)