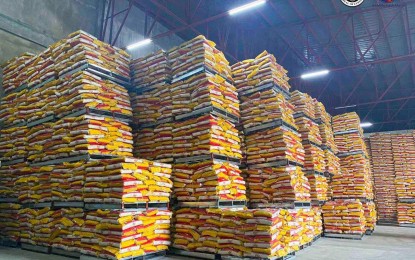 MANILA – The Bureau of Customs (BOC) on Wednesday vowed to sustain the administration's crackdown against agricultural smuggling, citing the recent seizure of PHP42 million-worth of imported rice in Zamboanga City.
"The BOC treats this matter with the utmost urgency, as it is crucial not only for our farmers but also for all Filipinos who work diligently to put food on the table," Customs Commissioner Bienvenido Rubio said in a statement.
According to the BOC, the order for seizure of the imported rice kept in a warehouse in Barangay San Jose Gusu, Zamboanga City was issued after its owner reportedly failed to submit necessary documents for 42,180 sacks of rice, including proof of legal importation and payment of correct duties and taxes.
On Tuesday, part of the seized sacks of rice was distributed to select Pantawid Pamilyang Pilipino Program (4Ps) beneficiaries in Zamboanga City, Zamboanga Sibugay, and Tungawan.
Earlier, BOC Spokesperson Vincent Philip Maronilla said the Bureau is now verifying reports about rice smuggling in other provinces around the country, with value higher than those seized in Zamboaga City.
He said the government is also coordinating with Vietnam, Thailand, Cambodia, Myanmar, and India to check the supply coming into the country.
He also assured stricter monitoring to prevent technical smuggling of agricultural products, such as misclassification or misdeclaration of agricultural products for importers to pay lower or different tariff rates.
He added that the BOC has been continuously filing smuggling cases before the Department of Justice (DOJ). (PNA)