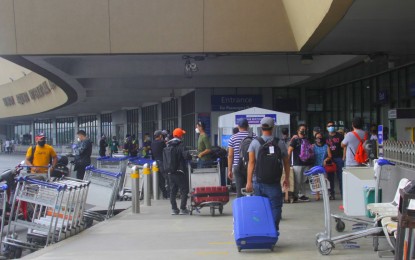 MANILA – The Department of Tourism (DOT) has expressed its disappointment over the incident involving erring airport personnel caught on camera swallowing USD300 bills allegedly stolen from a Chinese passenger departing Manila.
In a statement Thursday night, the DOT said "any crime committed upon a tourist is a crime against our country deserving of punishment to the fullest extent of the law."
The department said it "strongly supports" the directive of Transportation Secretary Jaime Bautista to mete out the maximum penalty on airport personnel found guilty of what it described as a "reprehensible act."
It underscored that tourism provides livelihood to millions of Filipinos and all efforts are being exhausted to ensure the country's rebound from the pandemic, knowing the significant contribution of tourism to the Philippine economy.
The incident took place on Sept. 8 at the Ninoy Aquino International Airport Terminal 1, where a screening officer was seen deliberately swallowing the paper bills.
The Office for Transportation Security said two other screening personnel appeared to be involved in the alleged theft. (PNA)