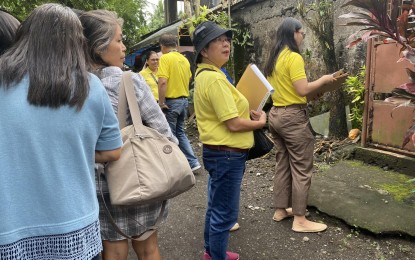 LEGAZPI CITY – A total of PHP10.5 million in unpaid contributions were collected over almost two years from 168 delinquent employers in the Bicol Region as part of the Relief Afforded to Challenged Employers (RACE) campaign of the Social Security System (SSS).
"Among the 168 employers, 33 have fully paid their obligations, 64 availed of the partial or installment option, 53 were for re-assessment, six (were) referred to the legal department, six (were) filed with court cases, and six (were) issued with demand letters," SSS-Luzon vice president for Bicol Elenita Samblero said in an interview late Friday after a RACE event in Camalig town, Albay.
The SSS covers 2,027 employees in the region's six provinces.
During the event, SSS officials visited and issued notices to seven delinquent employers, among them a construction firm, two restaurants, a laundry shop, a printing shop, a tea shop, and a food stall.
"From the seven delinquent employers, five had non-registration and two were non-remittance. The main objective of RACE is to instill awareness. So, regardless of how small or big, the purpose is to offer them programs that will make it easier for them to pay," Samblero said.
SSS expects to collect PHP234,000 in unpaid contributions from these establishments.
She cited the effectiveness of the RACE campaign, noting that some employers even go to SSS offices to settle their arrears.
"We want to inform our employers and employees that we are serious about what we are doing. We don't have the intention to shame our employers. Instead, we want to invite them to various SSS programs," Samblero said. "Before we visit an establishment subject for RACE, we issue a billing letter indicating their obligation."
She added that when establishments see SSS personnel visiting their neighboring establishments, they become aware of the consequences of not paying their dues.
"So, it is very effective. They are reminded of their obligations to their employees," Samblero said.
The RACE program reminds employers of their legal responsibility to their employees and avoids penalties under Republic Act 11199 or the Social Security Act of 2018. (PNA)