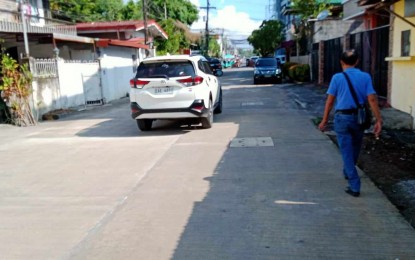 LEGAZPI CITY – Three months after its completion, a PHP69 million, one-kilometer stretch flood control project here has been observed to have minimized flooding in five low-lying barangays.
The flood-mitigating project also decongests traffic along the city's Old Albay District as its concrete cover serves as another access or alternate road.
In an interview on Monday, City Engineer Clemente Ibo said the construction of the 1.0525-kilometer drainage system started on Dec. 9, 2022, and was completed in June this year.
"The construction of the project covered the five barangays in the Albay District of Legazpi where rainwater from the upper portion of the city's southern villages is pouring down to these places and grossly affecting the residents there during heavy downpours," he said.
Ibo said the low-lying villages have perenially suffered flooding during rainy days, especially during typhoons.
"The old drainage system was built at the shoulder of the road. But this time we decided to dig half a lane of the road and then put 2.4 meters depth box-type lateral culverts to make sure that the heavy volume of flood waters would pass through the newly constructed drainage system going to the Camiri Creek and a river channel in Barangay 15 and then outflow to the mouth of Macabalo river," he said.
Ibo also noted they are eyeing another flood control project -- a water impounding area where floodwater would be pumped into the Macabalo River and then out to the Albay Gulf. (PNA)