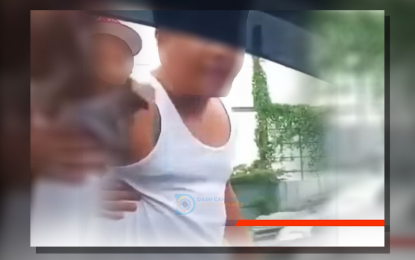 MANILA – The Land Transportation Office (LTO) has issued a show cause order (SCO) against the registered owner of a vehicle whose driver figured in a viral road rage video in a subdivision in Imus, Cavite.
The registered owner of the white Honda CRV with licensed plate REN123 is a female but the driver in the road rage incident is male.
Under the SCO dated Sept. 25, the registered owner was asked to explain in a notarized affidavit why she should not be penalized in connection with the incident.
"You are directed to submit your response under oath within five days from the receipt hereof why no disciplinary action should be taken against you," the SCO read.
The violation she is facing is Reckless Driving under Section 48, Article V of the Republic Act 4136, or the Land Transportation and Traffic Code.
The incident has gone viral, with the videographer saying that the driver appeared to be under the influence of liquor.
In the video, the Honda CRV was seen swerving on a public road in an apparent bid to block the vehicle from behind to pass.
Later, the driver of the Honda CRV stopped the vehicle and confronted the driver behind him. The driver was also heard cussing at the occupants of another vehicle.
In the investigation ordered by LTO chief Vigor Mendoza II, it was found that the driver of the Honda CRV was not the owner as the vehicle was registered to a woman from Rizal.
The ongoing investigation also seeks to identify the driver and to know if he has a valid driver's license. (PNA)