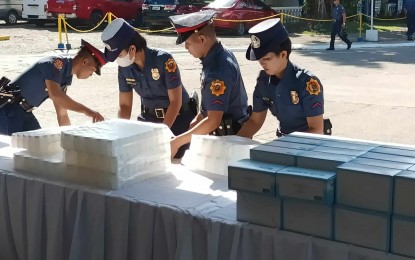 ILOILO CITY – Three members of the Police Regional Office 6 (Western Visayas) tested positive for the use of illegal drugs in a series of random drug tests conducted by the regional headquarters in line with the internal cleansing program of the Philippine National Police (PNP).
"Out of the more than 13,000 organic PNP members of the PRO6, three were positive. They constitute .000226 percent," said PRO 6 director Brig. Gen. Sidney N. Villaflor, in an interview on Tuesday.
The region's top cop added that the number could be insignificant, but as law enforcers, it is absolute for them to test negative for the illegal substance.
He added the penalty, once proven positive, is dismissal from the service and not just suspension or demotion.
He said essentially, as of Sept. 24, 2023, they have reached 100 percent coverage of their organic personnel, although there were a few with peculiar situations and could not undergo the drug test.
The personnel who were tested consisted of police commissioned officers (PCO) and non-uniformed personnel with seven each, and 46 police non-commissioned officers (PNCO) as per data provided by the PRO6 Regional Public Information Office (RPIO).
Villaflor said those who tested positive in Negros Occidental, Capiz, and Antique are already in the holding area of the regional headquarters on restricted status.
"They were given the opportunity to challenge the result. Within 15 days upon receipt (of their drug test result), they can challenge for re-confirmatory test," he added.
He said their personnel can still expect more random drug tests as the regional office will continue to conduct the same in the future.
"It will be a continuing policy in the Police Regional Office 6. We have the funds, so we have to utilize it judiciously," Villaflor added. (PNA)