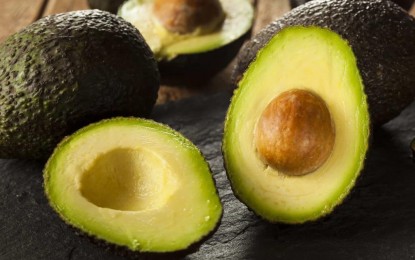 MANILA – The export of Philippine avocados to South Korea will begin on Sept. 30, an official of the Department of Agriculture (DA) announced Wednesday.
"Last week, we mentioned our export to South Korea of our avocados. Well, this will be the first. Our maiden shipment will happen this weekend, this Saturday," DA-Bureau of Plant Industry director Gerald Glenn Panganiban said during the Bagong Pilipinas Ngayon briefing over PTV, where he is one of the co-anchors.
The shipment of avocados to South Korea is for the 2023–2024 season, Panganiban said.
The fruit will be initially sourced out from DA-BPI-accredited orchards and packing houses of Dole Philippines in Davao, Bukidnon and South Cotabato.
The market access milestone is made possible through the effort of the DA-BPI and the Philippine Agriculture Office in Seoul.
The market access of Hass avocado to Korea was first requested by the Philippine government in 2009 but was put on hold due to the one-at-a-time policy for pest risk analysis (PRA). The PRA for Hass avocado resumed after the Philippines' success in securing market access for okra exports to Korea in 2021.
Hass avocadoes have become popular in Korea as the main nutritional ingredients for salad and sandwiches. They are available at leading retail stores and online markets, in fresh and frozen form, but are mostly from Latin American countries.
In 2022, South Korea has been the fourth largest destination of Philippine agri-food exports with USD574.27 million total agri-fisheries exports value. (PNA)