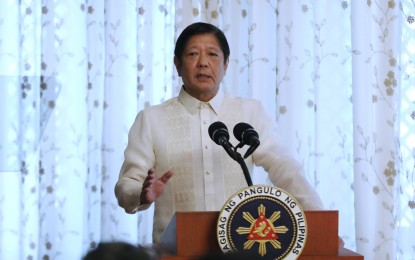 MANILA – President Ferdinand R. Marcos Jr. on Thursday directed the Department of Foreign Affairs (DFA) and the Department of Migrant Workers (DMW) to assist the Filipinos affected by the deadly wildfires that struck the island of Maui, Hawaii in August.
"In the spirit of unity and compassion, I have instructed the DFA and DMW to collaborate with the state of Hawaii to assist grieving families and help Filipino communities rebuild," Marcos said in a statement posted on his official X account.
"We stand in solidarity with those affected, offering our condolences and continued support," he added.
Marcos issued the statement following reports that more Filipinos have been included in the list of those who died in the wildfires.
According to a report by GMA News on Tuesday, 10 more Filipinos have been killed in the wildfire tragedy, bringing the death toll among Filipinos and Filipino-Americans to 29.
"Our hearts are with the victims of the Maui wildfire and their families. With losses among the Filipino and Filipino-American communities, we deeply feel the weight of this tragedy," Marcos said.
A series of wildfires burned thousands of acres since it struck Maui, hitting the coastal town of Lahaina hard and leaving at least 115 dead and over a thousand more missing.
The DFA has urged the relatives of affected Filipinos to contact the consulate through its hotline number +1808 253-9446 to allow the foreign service post to verify its records of reported Filipino casualties or other distressed Filipinos, and to provide them with necessary assistance.
On Aug. 16, Marcos assured the public that he was closely monitoring the condition of Filipinos residing in Hawaii and guaranteed the readiness of the Philippine Consulate in Honolulu to assist affected Filipinos.
There are about 388,000 individuals in Hawaii who identify themselves as Filipino or part-Filipino, according to the 2020 US state census.
Around 200,000 of the 388,000 have parents who are both Filipinos but only 16 percent are Philippine passport holders. (PNA)