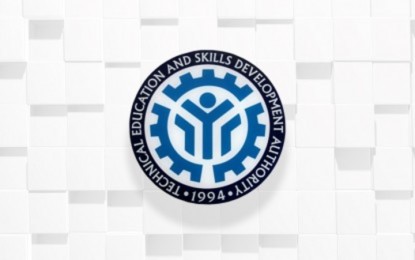 MANILA – A legislator on Saturday urged the Technical Education and Skills Development Authority (TESDA) to draw up a program that will professionalize barangay workers, including day care teachers.
In a press release, Senate Committee on Basic Education chair, Senator Sherwin Gatchalian underscored the need to broaden the program to
professionalize barangay-based workers.
At a briefing on the proposed 2024 budget of TESDA, Gatchalian cited the examples of the Barangay Health Services and Community Nutrition Services program, both of which are National Certificate (NC) II courses.
"My suggestion is to come up with a program and let's expand it to some of the barangay-based workers, including day care teachers and the other barangay employees. Ngayon kasi meron na tayo for barangay health workers and barangay nutrition scholars," he said.
Although day care workers are trained through practice, they are not certified and do not have tenure or work stability, he said, adding that many of these workers have been working for years already.
"Yung iba sa kanila andyan na (Some of them have been there) for 30, 40 years and they want to be professionalized. At least, let's give them a chance to be recognized and certified," he added.
Gatchalian has been pushing for the professionalization of child development workers (CDWs) and teachers (CDTS) under the Basic Education and Early Childhood Education Alignment Act or Senate Bill 2029.
The measure proposes that cities and municipalities be mandated to create plantilla positions for CDTs and CDWs.
Data from the Department of Social Welfare and Development show that there are 78,693 CDWs in the country. (Leonel Abasola, PNA)