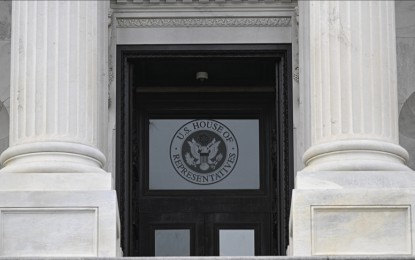 WASHINGTON – The US House of Representatives elected Republican Mike Johnson as the new Speaker, weeks after the removal of Kevin McCarthy.
Johnson secured 220 votes while nominee Democrat Hakeem Jeffries received 209.
The lawmaker from Louisiana was the fourth Republican this month to be nominated for the job.
Johnson said it was the "honor of a lifetime to have been elected the 56th Speaker of the House," as he thanked his colleagues.
"As Speaker, I will ensure the House delivers results and inspires change for the American people. We will restore trust in this body. We will advance a comprehensive conservative policy agenda, combat the harmful policies of the Biden Administration, and support our allies abroad. And we will restore sanity to a government desperately in need of it. Let's get back to work," he wrote on X (formerly Twitter).
Johnson has been an outspoken advocate for former President Donald Trump and played a pivotal role in congressional initiatives to challenge the results of the 2020 presidential election, according to reports.
Trump congratulated Johnson on his win.
"He is going to make us all proud," he said.
On Oct. 3, McCarthy was ousted following a rebellion from far-right Republicans. The no-confidence vote saw eight House Republicans join all present Democrats to remove him.
It was the first in US history that saw a House Speaker toppled as a result of internal procedures. (Anadolu)