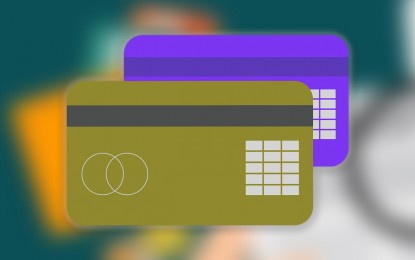 MANILA – The Credit Card Association of the Philippines (CCAP) said on Friday card spending increased by 39 percent to PHP853 billion in the first half of the year.
In her speech during CCAP's 42nd Anniversary Forum held virtually, CCAP chairperson Magdalena Surtida said as of end-June, the industry generated PHP619 billion credit card receivables, higher by 29 percent compared to last year.
Surtida said cards-in-force also went up by 14 percent to 12.2 million cardholders.
"Since 2022 until today, consumer spending on travel and dining out is still on the rise, as people who longed to see family and friends during the lockdown are now doing so, and with a vengeance," she said.
Surtida vowed that CCAP would continue to educate cardholders on responsible credit management to protect them from unauthorized transactions and scams.
She said that moving forward, CCAP will use artificial intelligence and other new technologies to help detect fraud.
"We also see more cases of doing credit card transactions and credit card account management via apps to promote self-service, enabling our cardholders to have more control over one's credit card account," she said.
CCAP also expects more "tokenization," or the conversion of sensitive data into tokens, to deter fraud as well as to deliver a more seamless credit card payment journey with merchants.
Digital payments
During the forum, the Bangko Sentral ng Pilipinas (BSP) said that Filipinos are now getting used to cashless payments.
BSP Deputy Governor for Financial Supervision Sector Chuchi Fonacier said that based on the latest data, they are now close to achieving the targets under the BSP's Digital Payments Transformation Roadmap.
"As of 2022, 42 percent of retail payments are already digital, placing us in a good position to attain the 50 percent target by end-2023," she said. (PNA)